POLISH
ASSOCIATION SLOUGH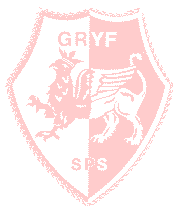 STOWARZYSZNIE POLSKIE
SLOUGH
Competition rules for SPS Gryf Volleyball Tournament - 2019
General Rules.
Please have fun, please play with mutual respect and good sportsmanship.
Entry fee for the tournament is £30 per team.
Each member of each team is a day guest of the Polish Association Slough (The Club) and can use Club facilities.
It is forbidden to bring alcohol for consumption onto the premises, drinks can be purchased from the Club Bar.
Teams participate at their own risk, the organisers accept no liability for injury.
The Volleyball Tournament is played outdoors regardless of weather conditions.
Tournament starts at 10.00, please report your arrival 30 mins before to the organiser.
Playing rules
A team consists of 6-10 players of which six are on court at any time, no sex discrimination.
All Teams will be placed in groups, without ranking by lottery, each group will determine the team group ranking based on sets won followed by points difference.
Each group has two courts available for their Matches.
Teams not playing will officiate their groups matches (two referees and scorer per match).
After completion of group matches all teams will be placed in new final groups based on their group position.
Matches will be two sets only each set to 21 points with two clear points needed to complete a set.
General indoor volleyball rules apply, referees are asked to be fair in recognising differing skill and experience levels.
Points are awarded on every point (rally points)
The score of each game should be noted on scoresheet and reported to the organising table
(eg Team red v Team yellow 21-19, 23-25 - Referee Team orange)
A team that does not start its scheduled match within 5 minutes will default that match with a score of 21-10, 21-10.
We hope that all teams will play a similar number of matches regardless of success as both seeding and final groups are conducted to a league format, everyone plays everyone.
We reserve the right to modify the rules and playoff format for the good of the competition.