POLISH
ASSOCIATION SLOUGH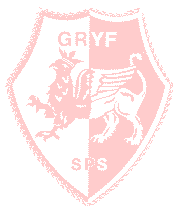 STOWARZYSZNIE POLSKIE
SLOUGH
Sport has always been a massive part of the culture here at The Polish Association. We are delighted that sport is still a prominant feature here with a number of local football clubs using our excellent facillities to train and play matches. Our pitches are also available for hire for Charity Events, Football Tournaments, Cup Finals or one off games. The annual Polish Football Tournament is run at our facilities and takes place on the Sunday of the Second Bank holiday weekend in May, it's a great day out and a chance to see some good football!
We also have Volleyball Courts up in the summer and Basketball Hoops up for general use.
We are proud to have Polish Dancing taking place on Wednesday evenings.
Mlody las.jpg

Gryf football 3.jpg

Mlody Las 1.jpg

Gryf volleyball1.jpg

Gryf football 1.jpg

Gryf volleyball.jpg

Gryf juniors.jpg